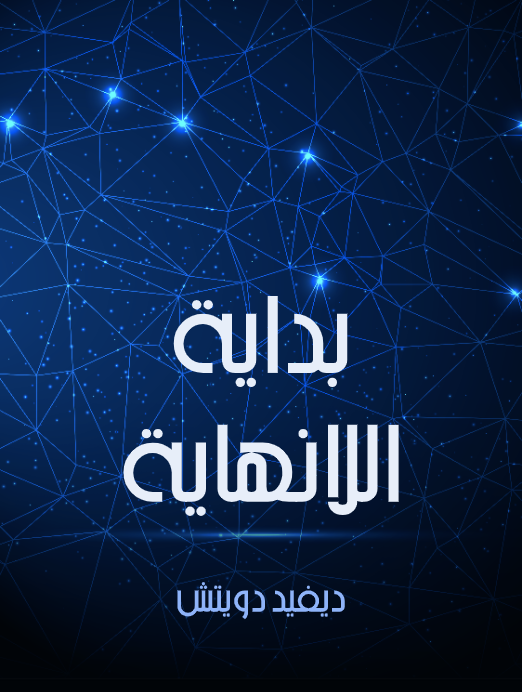 🇪🇬 Arabic – بداية اللانهاية
Translator: Dina Ahmed Mustafa.


Published in 2016 by the Hindawi Foundation for Education and Culture, Cairo, Egypt.
Note that the e-book version is free to download here. 🇨🇿 Czech (in progress)
Czech translation now under way.


Publisher: Dauphin.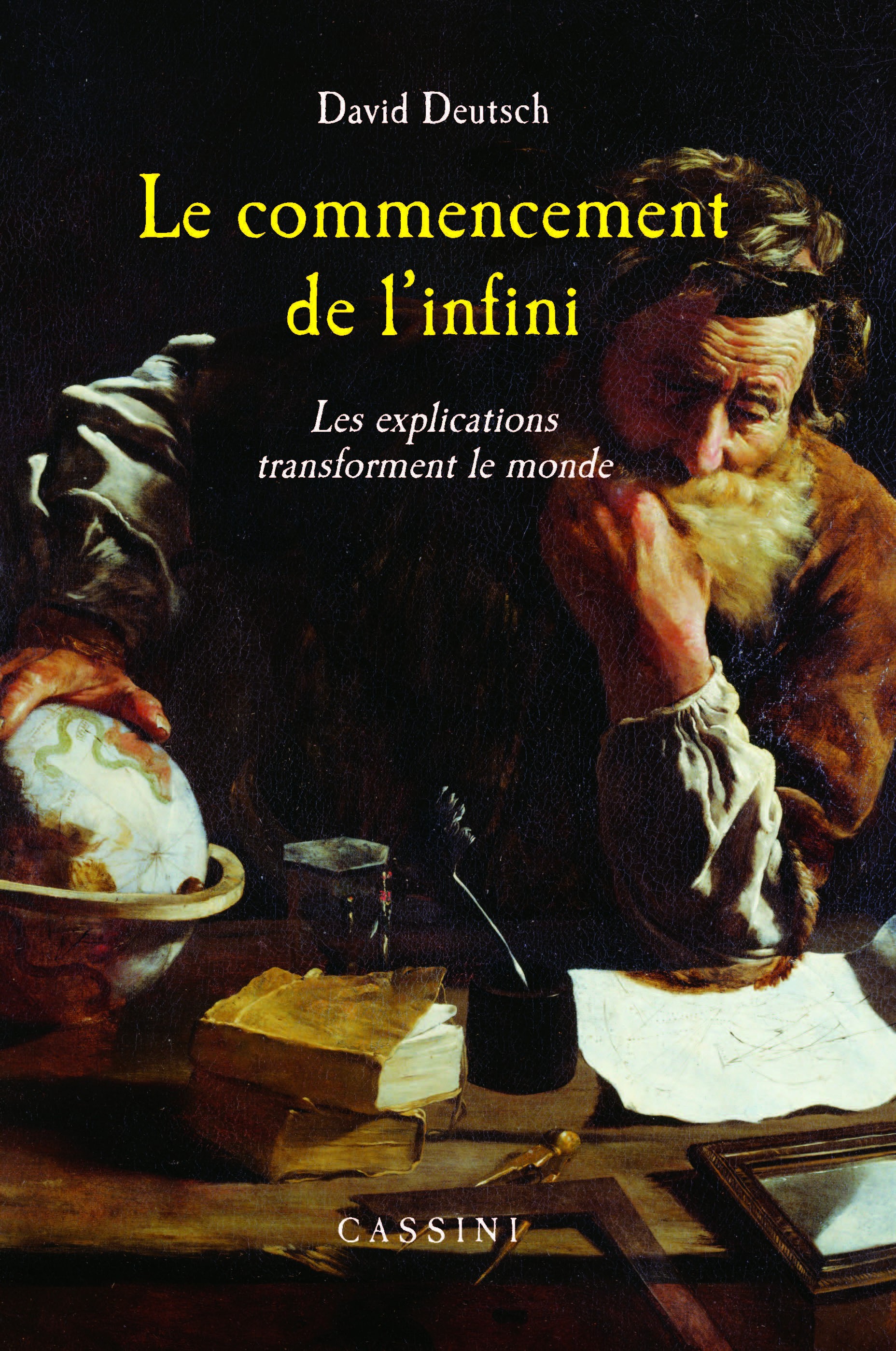 🇫🇷 French – Le commencement de l'infini
Published by Editions Cassini, Paris.
Available from Amazon.fr.
🇩🇪 German – Der Anfang der Unendlichkeit
Translator: Dennis Hackethal
Publisher: David Deutsch

Erhältlich unter anfa.ng/kaufen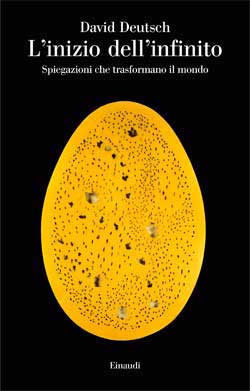 🇮🇹 Italian – L'inizio dell'infinito
Translators: Luigi Civalleri, Simonetta Frediani.


Published by Einaudi.
In vendita presso
Einaudi
.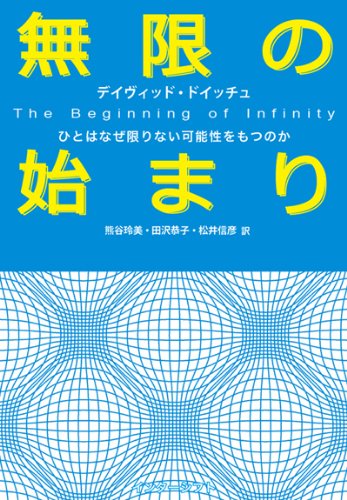 🇯🇵 Japanese – 無限の始まり
Translators: Kumagai Reimi, Tazawa Kyoko, Nobuhiko Matsu.


Published by Intershift.
Amazon.jp
からそれを買う. 🇰🇷 Korean (in progress)
Korean translation under way.


Publisher: RH Korea.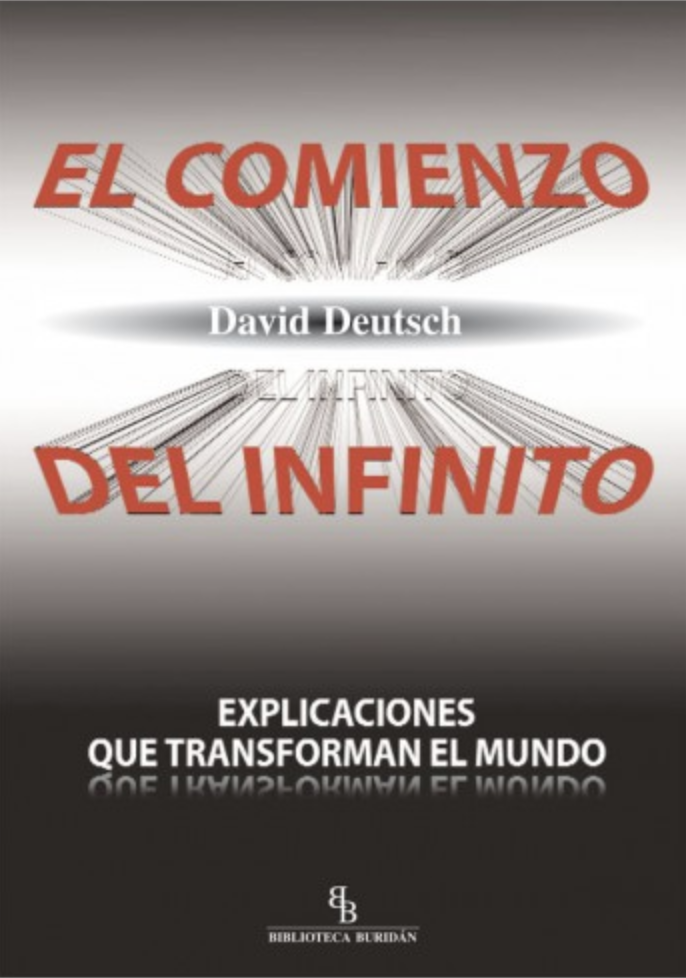 🇪🇸 Spanish – El comienzo del infinito
Published by Ediciones de Intervención Cultural.
A la venta en
Amazon.es
.